Well that was fun, said no one ever while dry heaving on the side of the trail! That was my weekend and first race back as I was Finding My Groove Again During a Pandemic after being absent from it for almost three years.
Why the nearly three year hiatus and Finding My Groove Again During a Pandemic? Well let's start with that rotator cuff injury installing storm shutters in preparation for Hurricane Irma in September of 2017. Yup… one month after coming off Ironman Steelhead 70.3. The best race I have ever had, where everything came together as planned. Just before my A race in October. (read the full Ironman Steelhead 70.3 Race Report Here)
2018 found me Chopping Wood and Carrying Water as I rehabbed my rotator cuff injury. My training took on a new life. I learned to view my efforts and actions as the culmination of little things that contributed to the overall collective.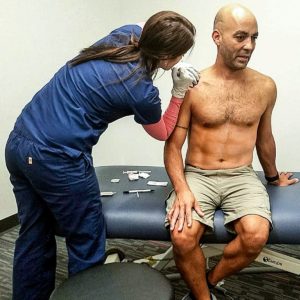 2019 I was under the direction of a new coach and was well underway to Finding My Groove Again. Needless to say life had other plans. 2019 gave my wife and I a glimpse and taste of what we have been working towards since retiring. A better quality of life, more time with the family, each other, and training. (more here… 2019 In Review | The Abridged Version)
Then There Was COVID
2020 apparently had other plans for us all with COVID-19, whoa nelly… we won't even go there. In short It found a lot of us training indoors. With no access to pools, clubs, teams, and in general keeping us away from each other through quarantine and isolation.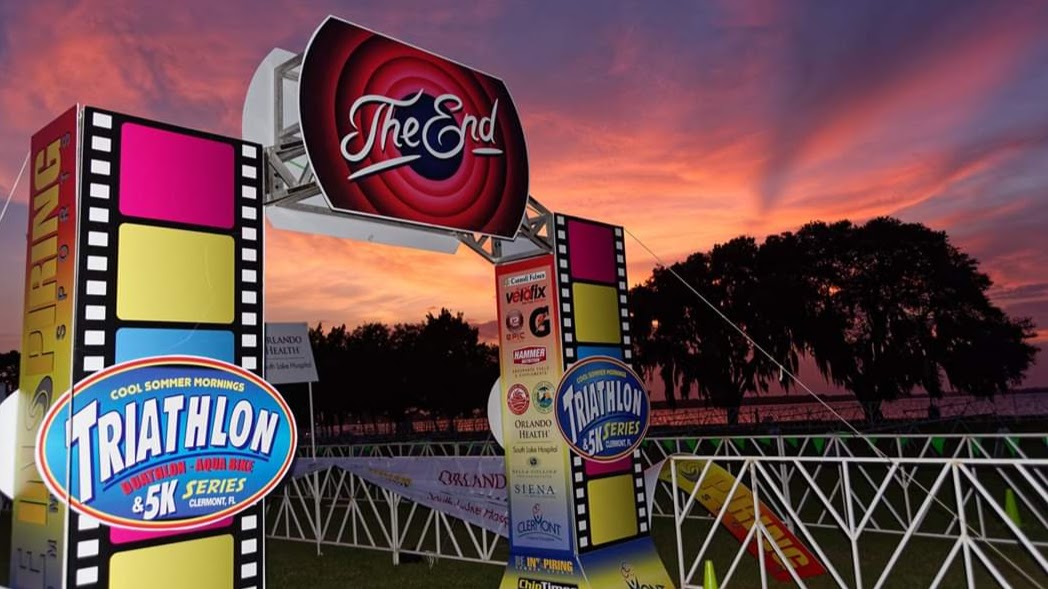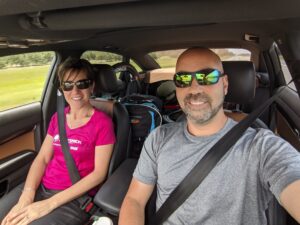 I was excited and ready to go! My race prep and routine was a little rusty. I forgot a lot of the little things at home that I normally have with me for a race. For example a race belt, rubber bands, shoe laces, tape, headlamp and so on. All the things that I have learned over the years that make my race prep and routine easier and smoother. As a matter of fact it's been so long. Race morning my pump crapped out due to dry rot. Which is a great Segway to this little experience I had race morning.
May I Have a Kidney? I mean Borrow Your Pump!
Without even thinking about it. I asked a fellow triathlete if I could borrow his pump. I was explaining to him with pump in hand what happened to mine. The individual stopped what he was doing looking at me like I was speaking a foreign language. So much so, that it stopped me in my tracks. Before asking him again. I reevaluated what I said and how I said it. I made sure I was more than 6 feet away. After asking for the second time still with no response and a blank stare. A young lady next to him said here, you can borrow mine. It was at that very moment that the man's wife walks around the corner holding their pump, and says yes of course, here you go.
I thanked the young lady for her offer and thanked the wife as she handed me her pump. All the while the gentleman stood there quietly like I asked him for a kidney.
Caught Of Guard
After thanking his wife for using their pump, I handed it to her. She said you're welcome grabbed it with a glove and sanitizing wipe and proceeded to disinfect the pump. It was then that I realized what had this gentleman standing there not being able to speak like he was having a heart attack. I can only assume that what would have been normal before for any of us. Helping and coming to the aid of a fellow athlete was no longer normal. This poor gentleman probably had to confront this right then and there in real time and was in a sense, caught off guard. Not sure if he was willing to risk getting sick or come to the aid and help someone. I am sure many of us have been in a similar situation as we navigate through these times with Social Distancing and COVID-19. Can I blame him? No, absolutely not! Simply because I do not know his story. I have to be respectful and understanding of that and his choice.
Welcome to our "Temporary New Normal" due to COVID-19 and Social Distancing.
Summary Of My Swim, Bike, Run
Swim: My swim went surprisingly better than expected considering that it's been since January. Six months, since I last stepped into a pool due to COVID-19 and quarantine. Thanks to my VASA Trainer and getting me through the swim with a respectable 7:12 for 440 yards. My swim felt ok. I did resort to some breast stroke on the return leg to try and get rid of the lactic acid build up.
Transition: This was bizarre and different than what they have done in years past. Because of Social Distancing it was an out and back to get into transition and to the bike out. You had to run to your bike then run the opposite direction from the bike out and double back to exit. My transition was a full minute and half more than in years past due to the new layout and return to racing guidelines from USAT over COVID-19 and Social Distancing.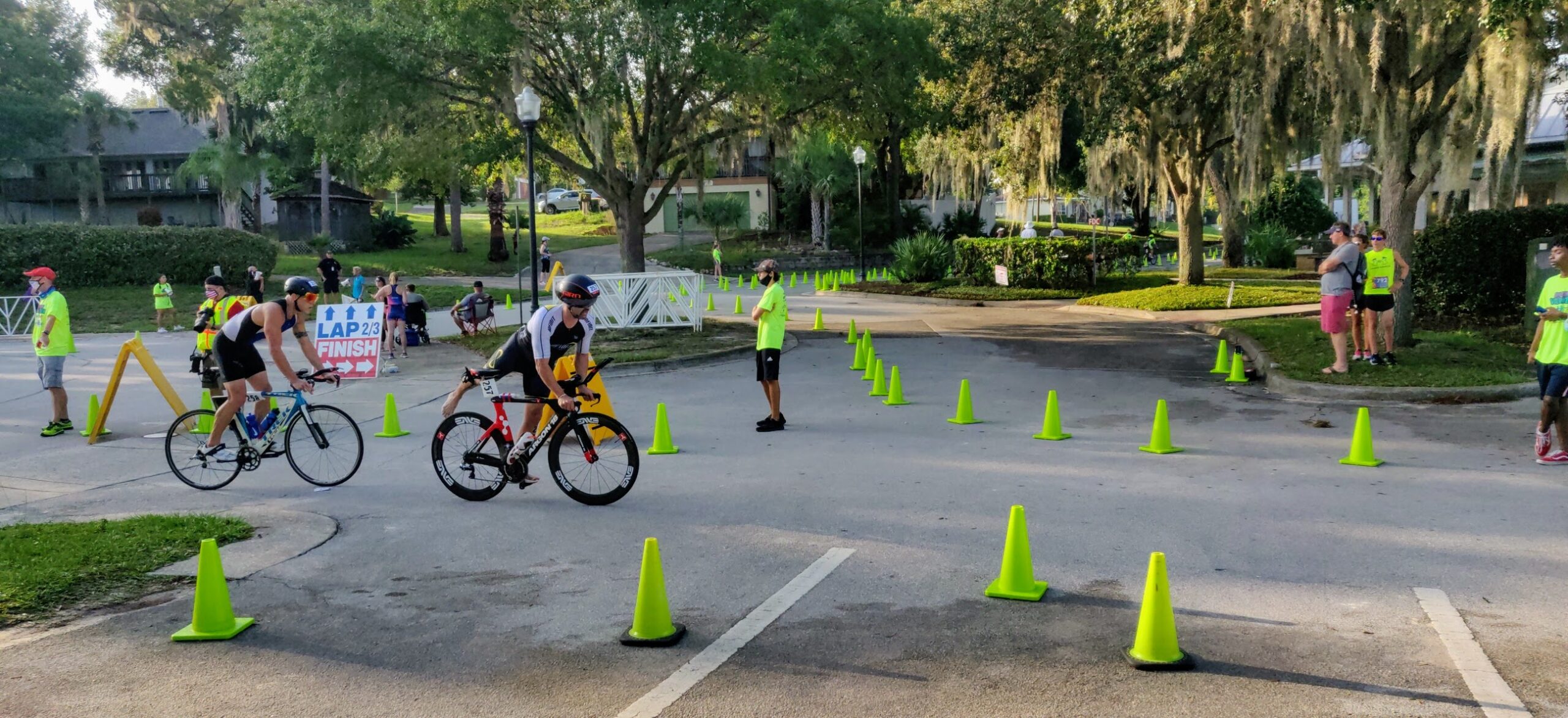 Bike: I realized I was not here to race. All it took was going up the first little hill, and I quickly ran out of gears. I kept looking for more to make the hill manageable, but it just wasn't there. After the first 3 miles, I finally settled in and started to feel normal. I found a comfortable cadence and went on cruise control. With the hope to get as much as I could from the down hills and recover what was left of my race.
What Was I Thinking?
In hindsight I should have taken my trainer wheels because the ENVE 7.8's wheels I was running were to responsive. considering I haven't raced them in almost three years. They took a lot of mental energy and focus to keep them on the road.
Run: The run, my nemesis…ugh! Truth be told, I was looking forward to the run. I was feeling pretty good and had some surprising training sessions that gave me a glimpse and taste on how far I have come with my run. I got into T2 put on my shoes and headed out on the run. The minute I took my first step, my body told me that something was not right. Attributing this feeling to the bike segment since my legs felt heavy and out of sorts, I tried to focus on my stride, foot placement, and form along with my breathing and sticking to my plan in order to settle in. I got a ¼ mile out and started feeling queasy in my stomach.
Ignorance Is Bliss
I ignored it and kept pushing a little bit, to the point where I started to do a run/walk looking for my feet and rhythm. I pushed through the first mile and simply could not hang in there anymore, I started dry heaving and getting stomach pains and it was at that point I pulled myself out of the race… and No it wasn't COVID-19 it was a series of errors on my behalf and not being prepared asking my body for far more than it could give me.
All in all, it was good to be back in the saddle again Finding My Groove. At the same time it also sparked that fire inside me that I have been missing for the last three years and made me realize that even though I have been "training" I am nowhere near where I want to be or should be!
It is time to put my head down and put it all together as I am left Finding My Groove Again During a Pandemic and this "Temporary New Normal" for us all.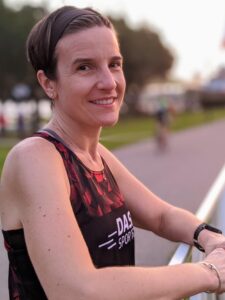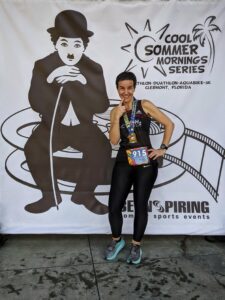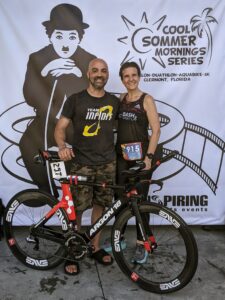 Happy Anniversary
I'd like to wish my wife a Happy Anniversary and thank her for her support as well as let her know how proud I am on her first ever true 5k.  She knocked this one out of the park securing 5th place for her age group knocking off over 6 minutes from her estimated finish time.
You're my rock, my strength, my happiness, my everyday, the other half to my cray, cray 😜 Happy anniversary beautiful! 😘 Not to mention how sexy as hell it was to see 😍 you finish when I couldn't.
Thank You To My Partners
I would also like to personally thank Infinit Nutrition – Team Infinit Performance and ENVE Composites – ENVE Racing Team as well as all of my partners for believing in this age-group Triathlete by giving me the opportunity to represent and race for you in 2020.