"I'm gonna be real with y'all – I'm in the worst shape of my life," I love Will Smith for going there and admitting what many of us have felt over the last year and half, but more importantly giving me the motivation and accountability needed to just put it out there.
For those of you who know me, you know that I have been a very active healthy individual my entire life. This past year and half with all my races canceled or postponed indefinitely, finding the motivation to train in self–iso-quar-lockdown has been a challenge and the only thing I physically distanced myself from was exercise, which ironically also directly impacted my health.
COVID got me on my birthday this past year. The first week was not bad at all, and I did not feel sick or have any symptoms. I quarantined at home with my lovely wife of who never got it despite being around me 24-7 for 2 weeks in a row. All in all, outside of losing my taste and feeling tired all the time, it really felt like nothing more than a bad Flu.
I highlight the fact that I had COVID because if I had gotten it now that I am a good 30lbs heavier with high blood pressure and a shitty diet, the outcome would have been very, very different.
This past December was a real eye opener. I have been poked and prodded from my ass to my eyeballs and everything in between from a Colonoscopy and Endoscopy, to a Cat Scan, and Pulmonary Function Test, Stress test, X-ray, EKG, Echocardiogram…you name it, the box was checked!
At the ripe full age of 45 I have my own little harem of specialist from an Internal Medicine DO, Cardiologist, Pulmonologist, Ear Nose and Throat Specialist, and Gastroenterologist.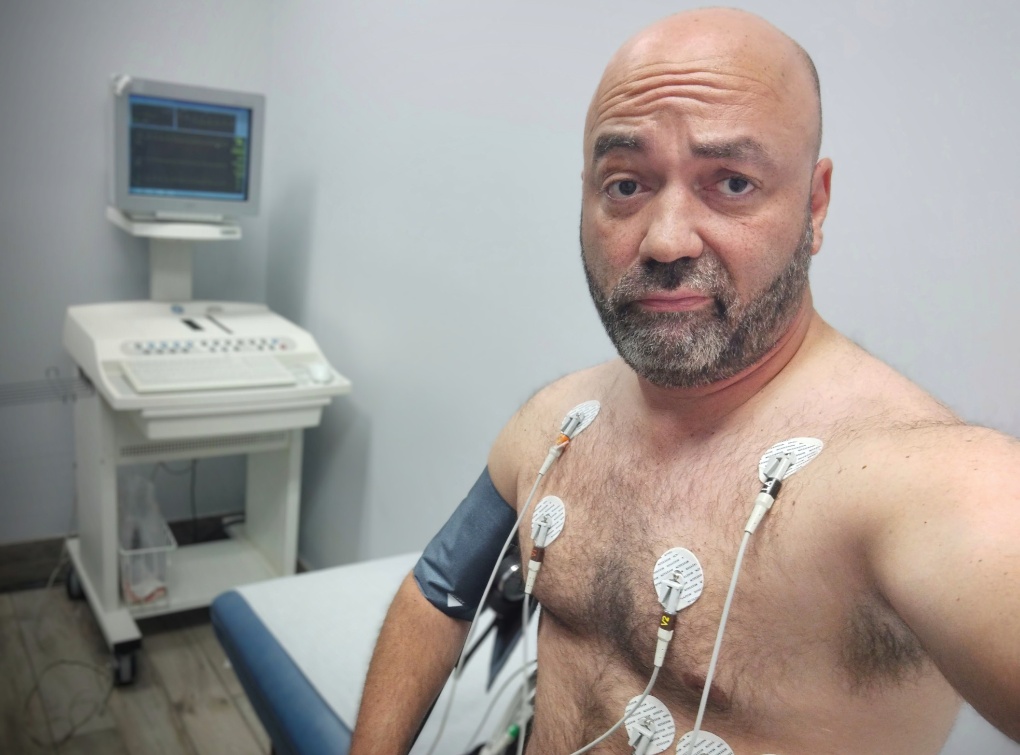 Fortunately it all came down to being a lazy, middle aged man who let himself go and needed a wakeup call to do something about it now before it was too late.
So here is to finding my new motivation and wanting to stay fit and healthy.