Steelhead was much more than I ever anticipated and expected. Three weeks after the race I am now realizing how crucial Steelhead has been and how quickly it has become a benchmark and an integral part of my journey. This is my Ironman Steelhead 70.3 race report and first hand experience in learning how to race.
You see, prior to Steelhead I would sign up for a event based on its destination show up go through the motions, play tourist and go home. It was an excuse to take a vacation. Now, I am not saying that Steelhead is not worthy of a vacation destination. Benton Harbor MI is beautiful as the photos below depict. I am just saying that I was not there to play tourist. I went to to race! I went with some very clear and delineated objectives. I had a JOB to Do!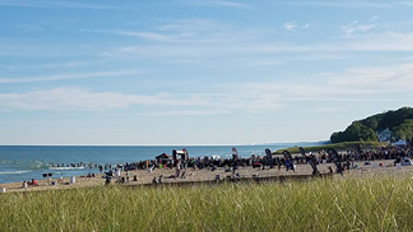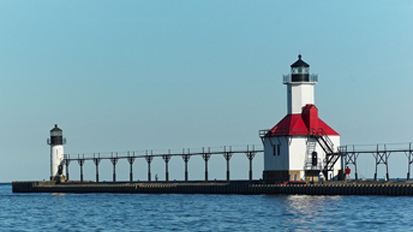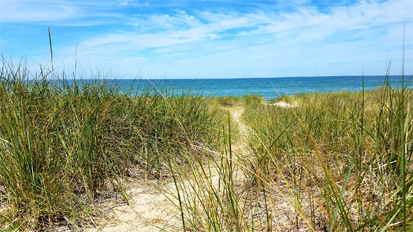 "Trust the process, not the outcome."  
Steelhead was a culmination of lessons learned over the course of the past four months that started in April 2017 with the FL 70.3 in Haines City, FL. Since then I have toed the line 5 times in a variety of Sprints and one Olympic distance event that gave me the opportunity to apply my lessons and learn new ones from one event to the next and tangibly track my progress as I continued along this path of growth, discovery and learning.
All in all I am very pleased with my performance at Steelhead. I met all my goals and came within in my target window of 05:20:00 / 05:25:00 with a 05:23:16 almost 30 min faster than Haines City only 4 months prior. However, internally I wanted to go a 05:15:00 and disappointed that I just missed it regardless of my improvements over Haines City.
Steelhead
Haines City

In looking back at my overall effort. I could identify the areas in which I left a lot on the table and could have done differently. Like putting my watch on over my wetsuit. A rookie mistake, or a lack of experience with a wetsuit mistake? Either way, it made it a bit difficult to peal off my wetsuit in transition adding almost 2:00 minutes to my already slow transition times where I left another 1-1:30 on the table. The other BIG lesson learned was the bike in where I left another 2:00-2:30 on the table. I had familiarized myself with the course and transition. However I failed to familiarize myself with the last 1/4 mile when you turn off the main road to start heading back into transition.

All of a sudden I found myself scrubbing speed coming off a decent to then make a 90 degree right turn onto a sidewalk that eventually takes you up into transition but, only after you meander your way around several corners peppered with sand from the sand dunes along the beach over a wooden boardwalk. This is racing… Learning from your efforts, mistakes and success and being able to put them all together. With that being said and my overall takeaway. This wraps up my Ironman Steelhead 70.3 Race Report and I introduce you to my lovely wife Lauren below.
Ironman Steelhead 70.3 Race Report
From My Beautiful Wife's Perspective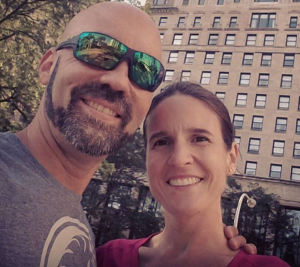 Although I have been to several events and have no problem spending the time cheering on the athletes and meeting other spectators, I notice a new phenomenon to me as worrisome thoughts start to creep into my head on the drive over with the rough, uneven pavements of cold-weather climate's chip-seal repaired roads that vibrated the car and could only imagine what it would do on skinny bicycle tires. As we arrived to packet pick-up at the top of a steep hill where transition will be the next day, seeing the 7 foot waves with white caps as my hair was blowing wildly in the gusty winds was a bit concerning, not because I didn't believe that Manny couldn't handle it, but the elements that take their toll and wear the athletes out faster. Maybe it was the caring wife side of me that kicked in, but glad she stayed at the beach that day. My role has always been supportive, but I have evolved from being a cheerleader to a more active, hands-on in the day-to-day activities that keep Manny going to achieve his goals, and there was no room for doubt. I knew in my heart that he had put in the time, was not just showing up and winging this race. I was confident that he would be successful.
"Be strong, be fearless, be beautiful. And believe that anything is possible when you have the right people there to support you."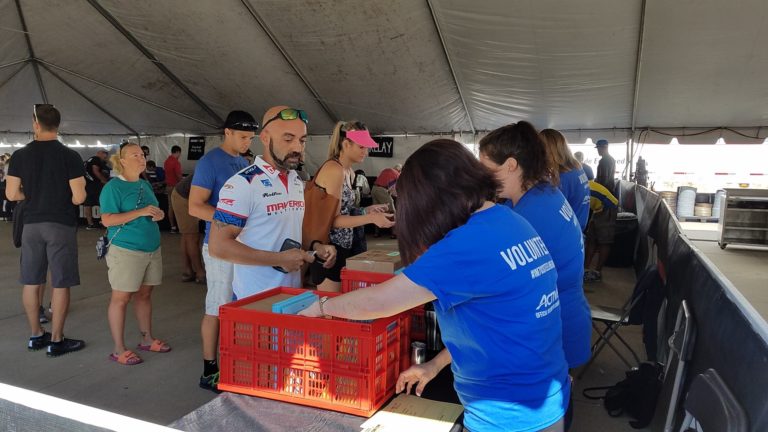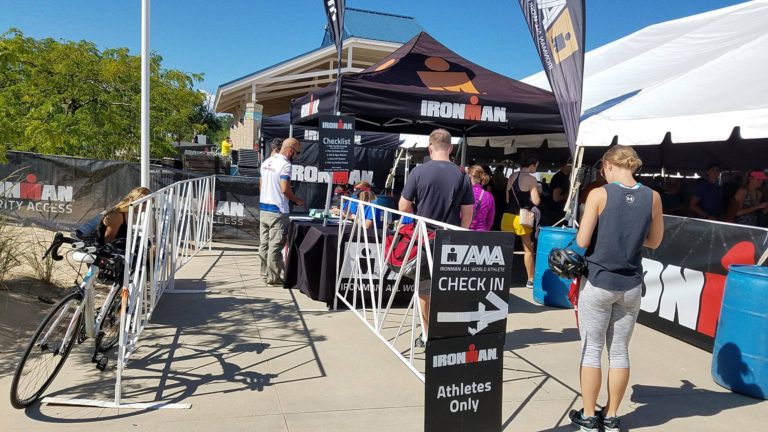 This time was different in a way that I cannot put my finger on to express into words, but could feel it and see the changes in Manny's approach and mindset of focused determination in knowing what he wanted to accomplish. For example, at the hotel the night prior, the motions that we traditionally go through pre-race were altered by things that were left behind due to travel, yet did not seem to disturb him as much as I would have expected. To top it off, for the first time he told me he would like to finish in 5:20-5:25 and actually gave me his target swim, bike, and run times (almost to the minute) that he was shooting for, when normally, I have to estimate on my own for my photo timing.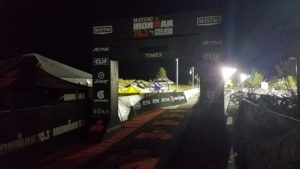 I felt that race morning went smoothly for us as I have learned a lot in my role along the way. I hate to admit that "smooth" has not always been the case in the past because I have made extremely stressful errors like losing Manny's timing chip race morning just four months prior and having to run around to locate race officials and volunteers to get a replacement. Luckily nothing has been catastrophic, but I always felt bad enough that it might as well have been. Looking back throughout our journey together, racing events have tested us a little, but in the end, has brought us closer through learning each other's needs and how to communicate.
I have come to enjoy our routine and the opportunity to help make race day as stress-free for Manny as possible. Because I have not been on the other side as an athlete in a triathlon, I can only imagine all the things there are to think about and consider, but I do know that being organized and prepared helps. Just watching the athletes at various stages of their journey set up in transition is fascinating from a chaotic mess to the minimalist and everything in between. Part of our routine involves going over a mental checklist of gear, and once he has everything set up on a towel in the small space under his bike, I will carry his transition bag allowing him to have a change of clothes and shoes available when he is finished without having to set up an entire room at transition to be courteous to other athletes. I have also adapted and made the bag my own on race day to hold my camera and accessories for my fun as a paparazzi for the day.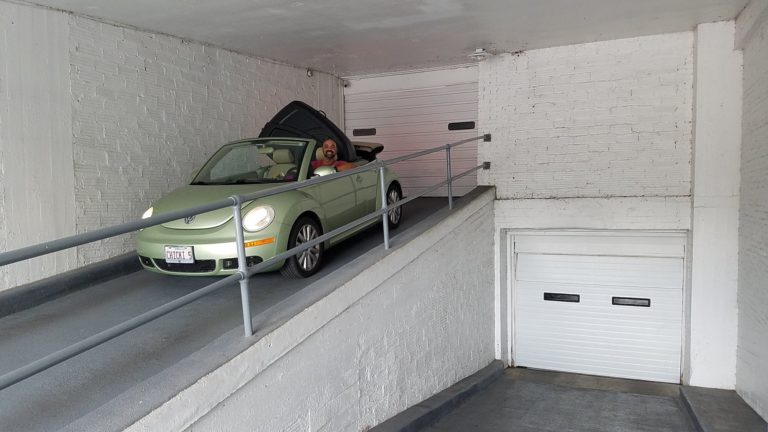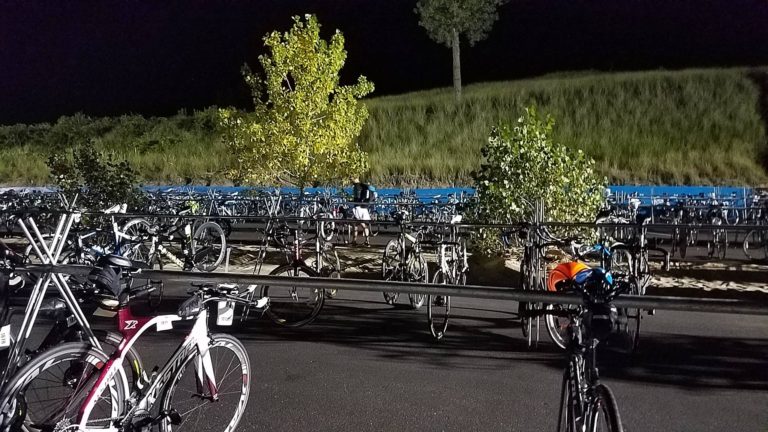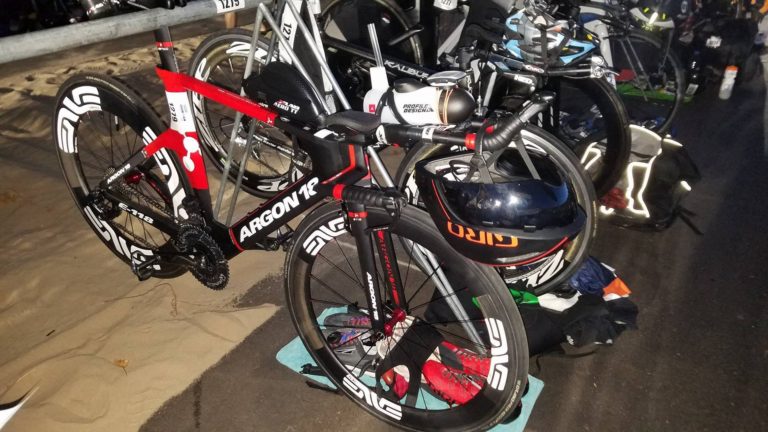 We arrived race morning with plenty of time not to feel rushed, set up, warm up, and take it all in. We parked next to a friendly local about a half mile away from transition that had done this race several times and was used to training in the area. It was nice to get a local's perspective. She was informative, and Manny later confirmed her accurate description of Ugh Hill and the rough country roads leaving you with the feeling like you've been operating a jackhammer for a couple of hours when you're done. After getting all of his gear and the bike together, fitting a bike in a VW Bug is another story all on its own, we made our way up the hill to transition the back way, which was a nice gradual path compared to the front entrance and the morning was beautiful without the wind and high waves of the previous day.  I have to admit, my Florida acclimation kicked in, and I was thankful for the coffee tent that dark, 57-degree morning.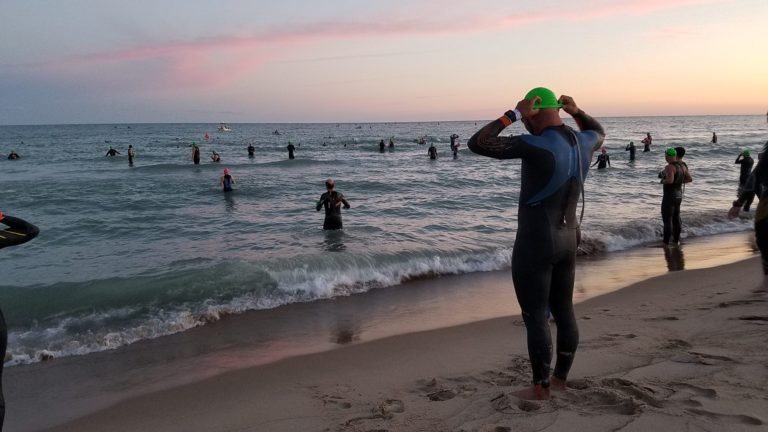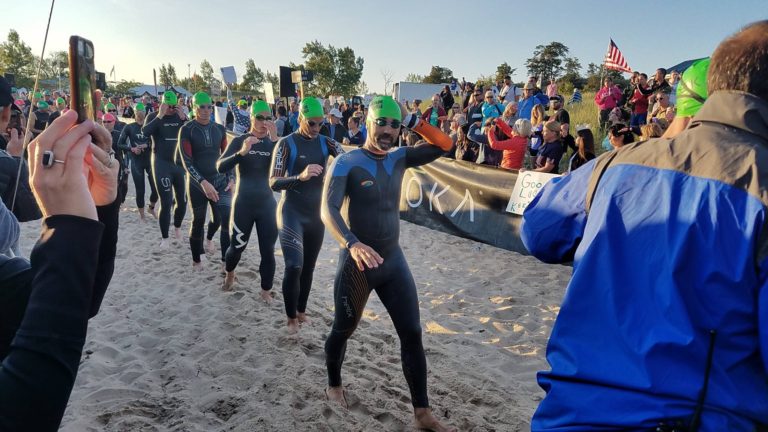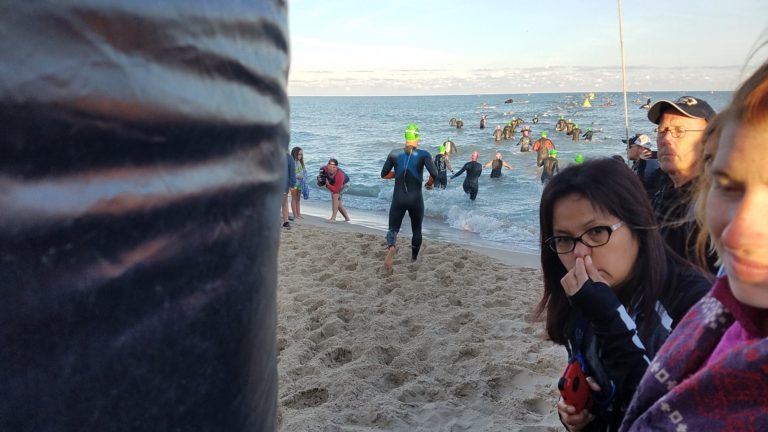 One of my favorite parts about races is the sunrise as more and more people make their way to the swim start and the energy buzz of excitement starts to pick up.  Testing my camera on the sunrise, flowers, shells, and anything else of interest, I watch Manny warm up, help in any way that I can, like zipping up his wet suit, and kiss him good luck.  I then strategically place myself to get pictures of the swim start, the gun goes off, and they are off in an interesting start with a metered single file line.  My goal is to make it to each "in" and "out" of transition to cheer Manny on and take pictures of all the disciplines, making it to the swim out to transition, racing over to the bike out for pictures, and hustling myself to various places for pretty backdrops as he either bikes or runs by.  There is plenty of time to hang out and meet people, learn their experiences, and I find, often helping others with directions.  I take it as a compliment in that I might look as if I know what I am doing as a professional spectator J  I generally have the course maps pulled up on my phone from the website and suggest it to all that ask me where their athlete will be next, and often times I will see them again at different photo opportunities along the course.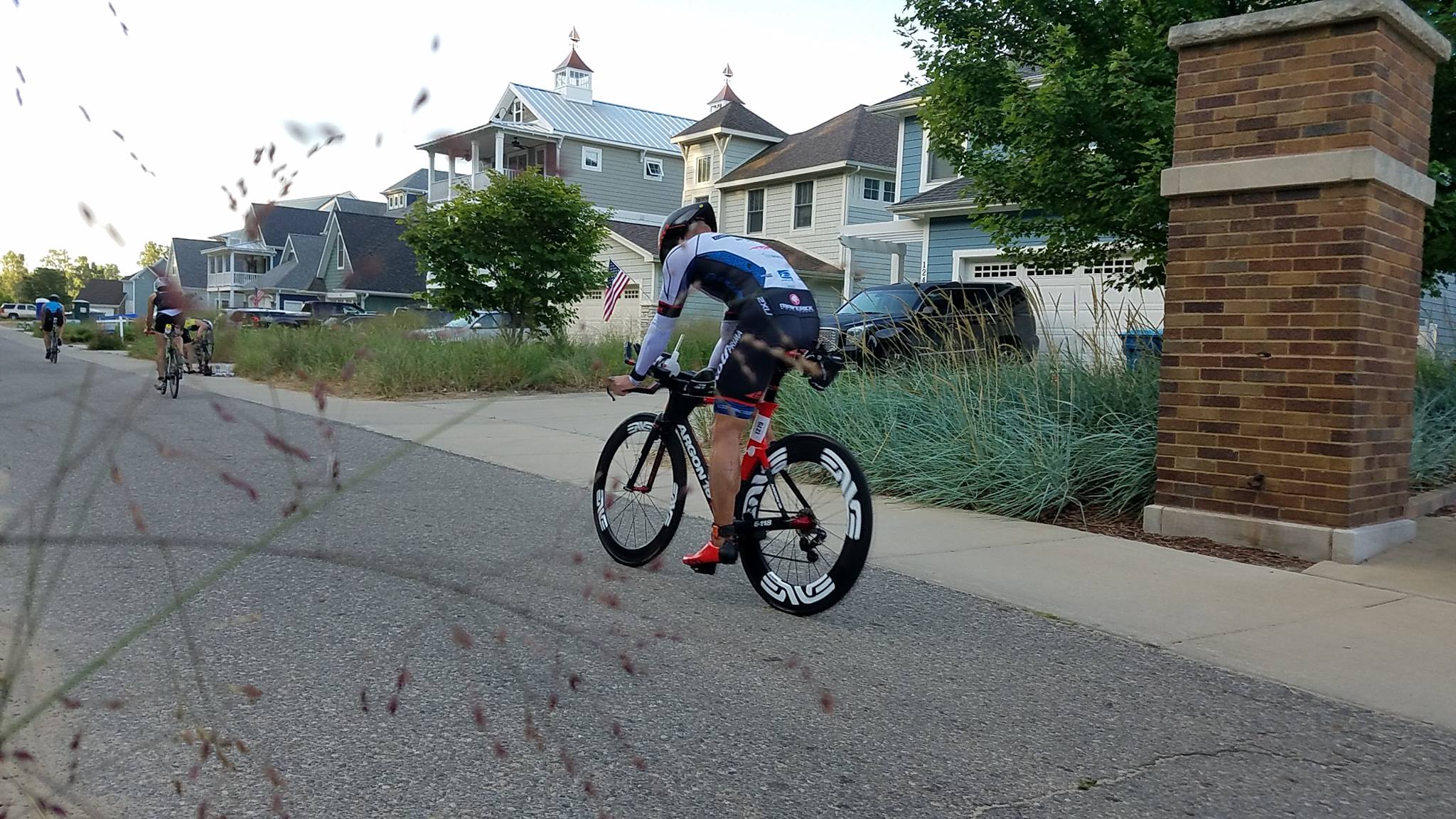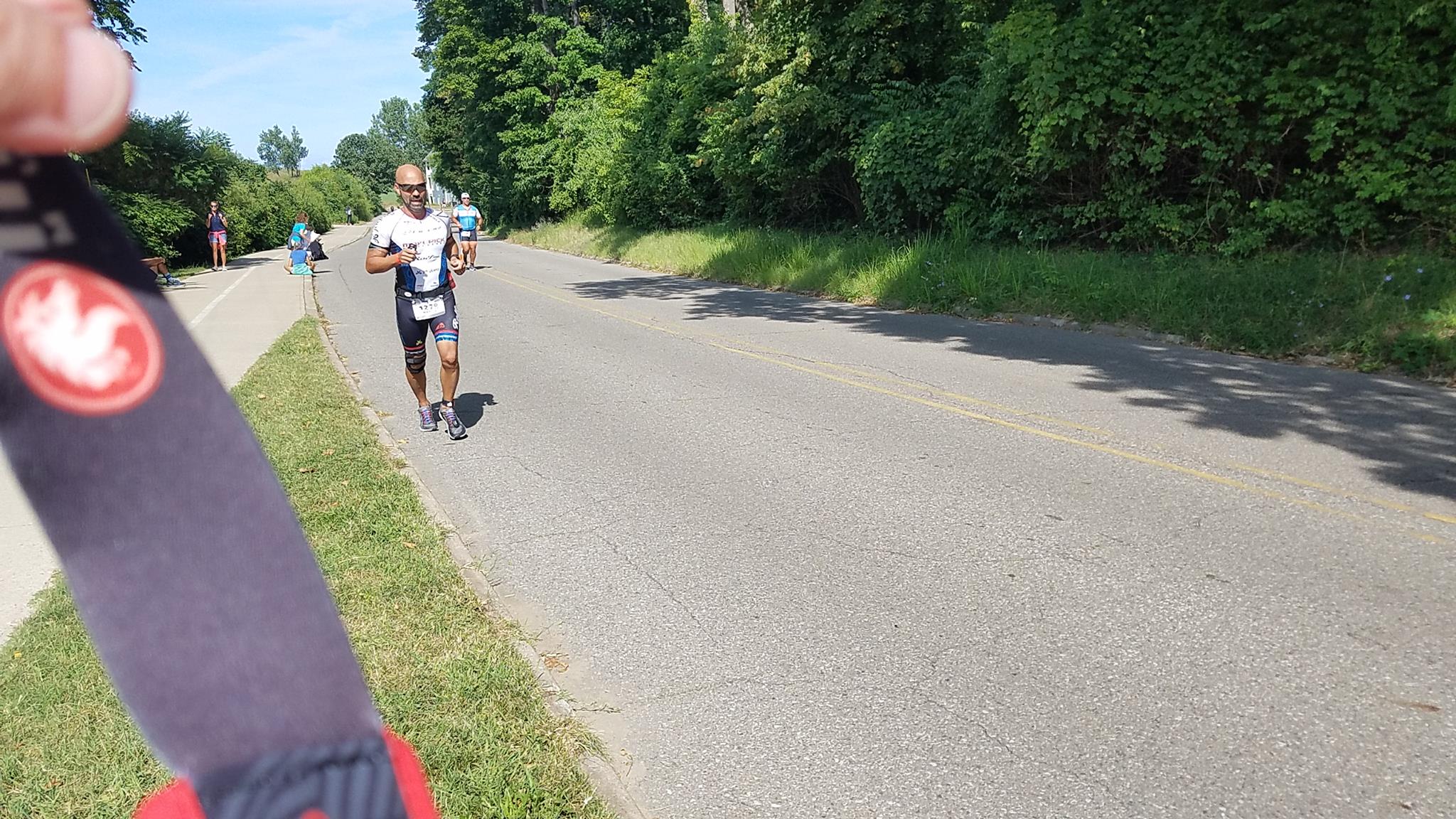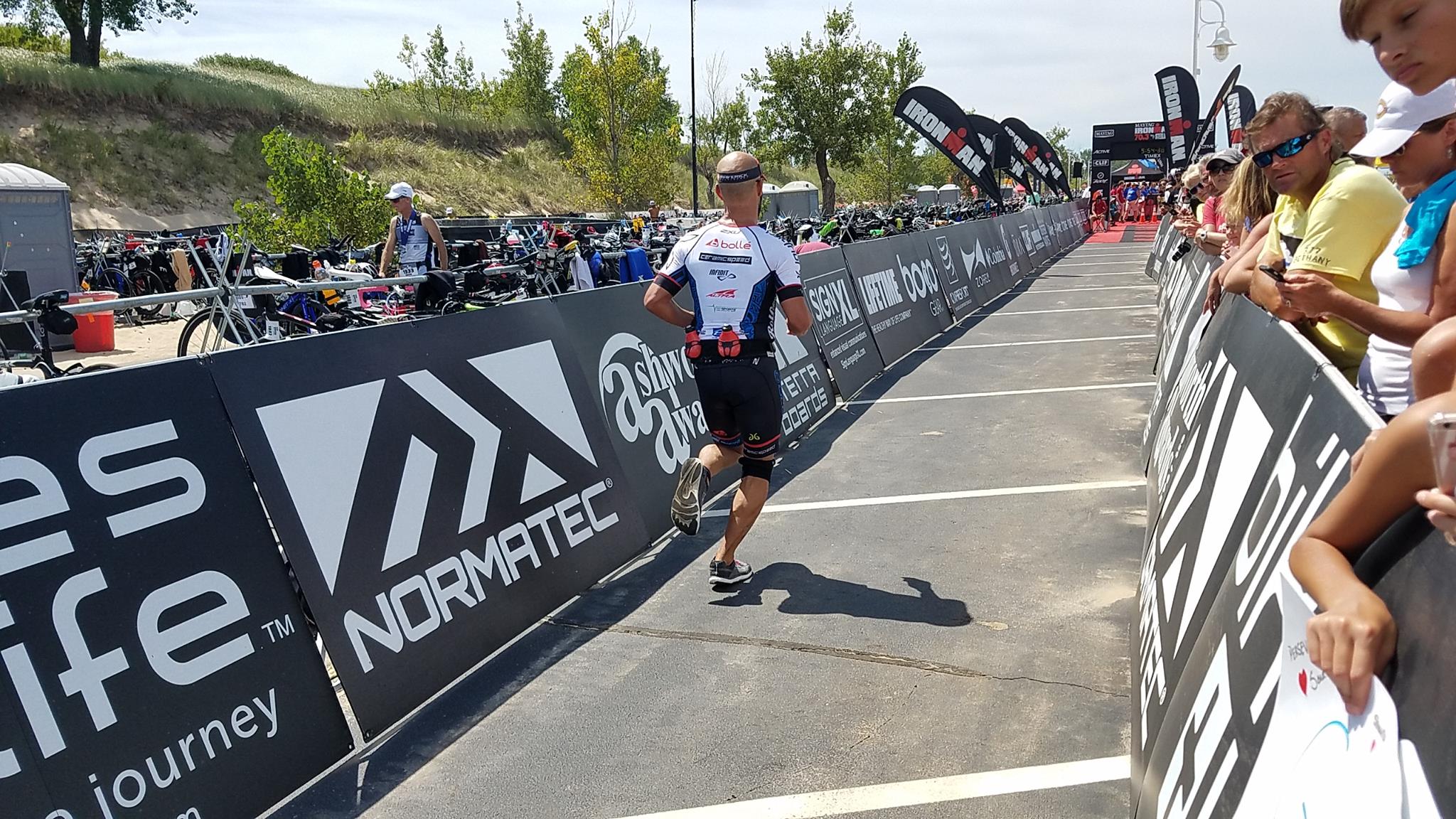 The atmosphere of the race is fun!  As I make my way to the finish line area for the last pictures and meeting Manny after the race, I stood next to this lovely elderly woman that was clearly having a great time cheering on the athletes as they ran past in the chute.  She was a local woman that did not know anyone that was racing but enjoying herself nonetheless.  We had a friendly chat between cheers and she noticed I would occasionally cheer people on by name and exclaimed, "Wow!  You sure know a lot of people racing today!"  I pointed out that the athlete's names were on their bibs, and how I love to see their faces light up, the spark in their eyes, and the extra spring in their step as they hear someone rooting for them.  She started to do the same, and I am not sure who was happier, the athletes or the sweet lady.  Each experience is different from the event layout to the people that I meet, and there is nowhere I'd rather be at that moment as pride filled tears well in my eyes as I greet Manny at the finish line, proud of his accomplishments.  I love being Manny's support crew, race day and every day!
I'd like to personally thank my wife and Miss Daisy for their support and Maverick Multisport for believing in this age-grouper by giving me the opportunity to represent and race for them in 2017. #BEaMaverick
Thank you to Infinit Nutrition a true game changer in sports nutrition and being my go-to all in one. (You can read my full review and experience here.) #TeamInfinit
Thank you to Altra Running and their Escalante that carried me effortlessly. #EmbraceTheSpace
Thank you Polar for keeping me on task and point with your V800 Multisport Watch #TeamPolar
Thank you Bollé Sunglasses and keeping me focused with your 6th Sense Eyewear #Bolle
Thank you Bike Flights for taking the hassles out of traveling with my bike and gear. #PackShipRide
Thank you Blueseventy and having me covered with your Full Helix Wetsuit #AllForTheSwim